In 1998, Prodex Elastomeres wants to propose on the market fully recyclable TPE seals and profiles for small and medium series.
Its founder, Jacques Lavergne, has a long experience in rubbers and elastomers : his technical skills and closeness to customers allow Prodex grow as new products are developed.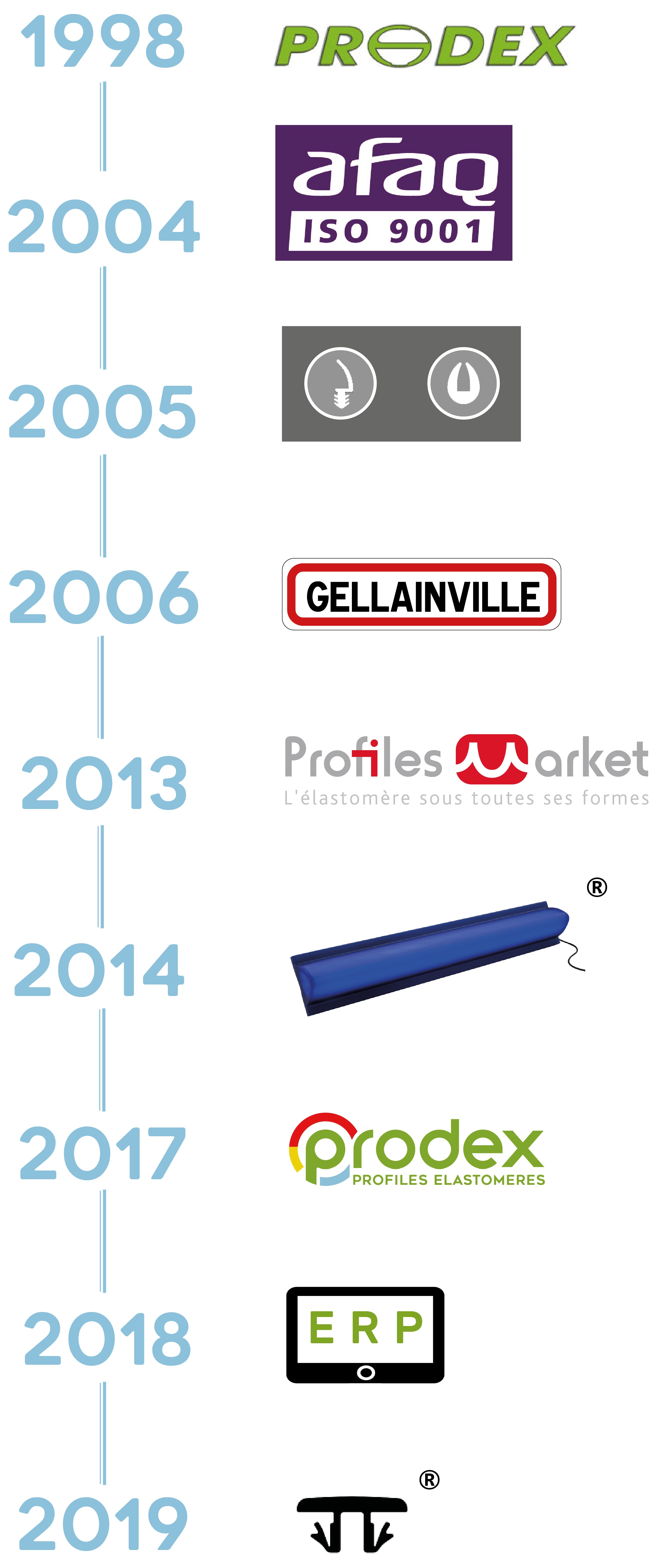 While keeping its flexibility recognized by its first customers, Prodex validates its positioning in the industry by obtaining its ISO 9001 certification in 2004 : it is the recognition of the continuous improvement of a company turned towards new markets.
In order to ensure its autonomy and increase its reactivity, Prodex equips itself in 2005 with an entirely in-house die manufacturing workshop. This stage is marked by the aquisition of a numerically controlled electro-erosion cutting machine.
In 2006, Prodex inaugurated its new premises in Chartres industrial zone, in Gellainville, where the plant was expanded in 2009.
In order to respond even more quickly and throughout Europe, Prodex created the online sales site www.profilesmarket.com in 2013. With a stock of more than 500 references it allows to dispatch in the afternoon, orders received the same morning.
At the same time, export development is carried out by the creation of a dedicated service.
The innovation that guides Prodex since its beginnings led to the development of the patented luminous dock fender that was rewarded by nautical market with a DAME Award in 2014 at the METS international boat show in Amsterdam.
In 2017, the founder decides to retire and accompanies Cyril Mérand, mechanical engineer, in taking over the leads with an aim of continuing this beautiful human adventure.
With a new visual identity, Prodex continues its development and investments : changes ERP and registers a patent for a universal groove cover for building and industry in 2018.
The adventure of Prodex team continues with its customers who appreciate its services, reactivity, technicality, commitment and continuous improvement…