Prodene materials : a technical experience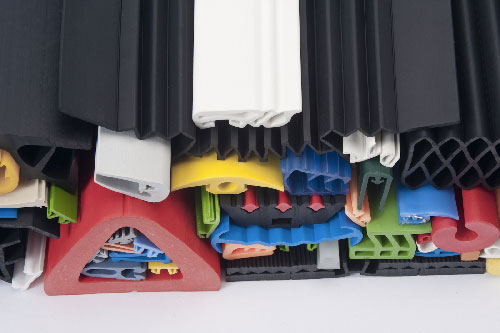 Prodex extrudes profiles from thermoplastic rubber elastomers (TPE, TPV, TPS), SEBS or PP-EPDM (Santoprene) type in a hardness range from 30 shore A to 45 shore D.
All our products are 100% recyclable (excepting the ones with adhesive).
Prodene Elastomeric Thermoplastic Rubbers can be used within the range of temperatures from -40°C to +100°C, they have an excellent resistance to UV and ozone, acids and bases, and washing agents.
A complete response to normative needs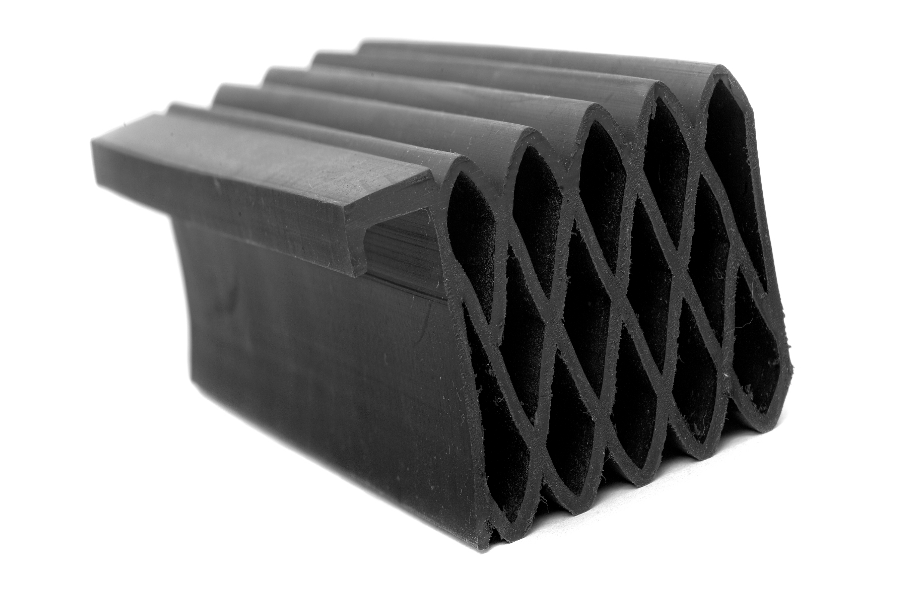 Our Prodene materials are all compliant with REACH RoHS regulations. Some of them also meet CE or FDA food contact regulations, CSTB & RAL-GZ building standards, fire and smoke standards : EN 13501 (building), EN 45545 (transport), UL94Vo (electrical equipment), European Directives EU 2011/65/CE (RoHS2) and 2000/53 CE (end-of-life vehicle).
Capability to meet your colour needs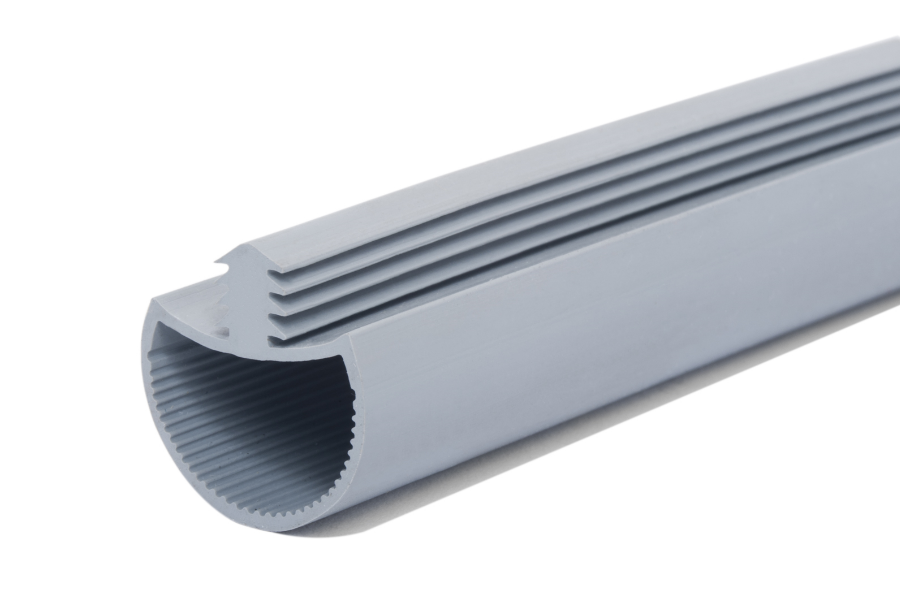 Prodene thermoplastic elastomeric rubbers can be coloured according to a list of more than 60 standard colours or according to the customer's request (RAL, PANTONE, etc…).
The colours can be matt, translucent, metallic, fluorescent or phosphorescent.
An answer dedicated to your specific needs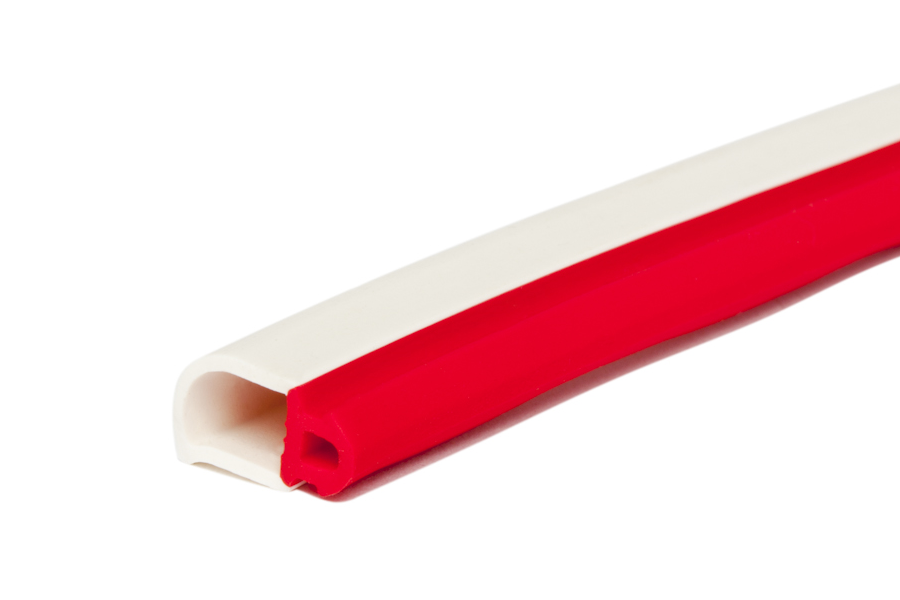 Thanks to our workshop specialized in small series, we can provide you with a 25 meter (minimum) mono-material profile within a delay of ten days.
If you need multi-hardness or multi-colour seals your profile can be co-extruded : e.g. 2 or 3 different materials, 2 or 3 colours, different hardnesses or compact/foam combinations.
Several standard foam qualities (black, white or coloured) are available in different densities.
The in-house die production and our extrusion machine park enable us to guarantee very short manufacturing lead times.
A reduced carbon footprint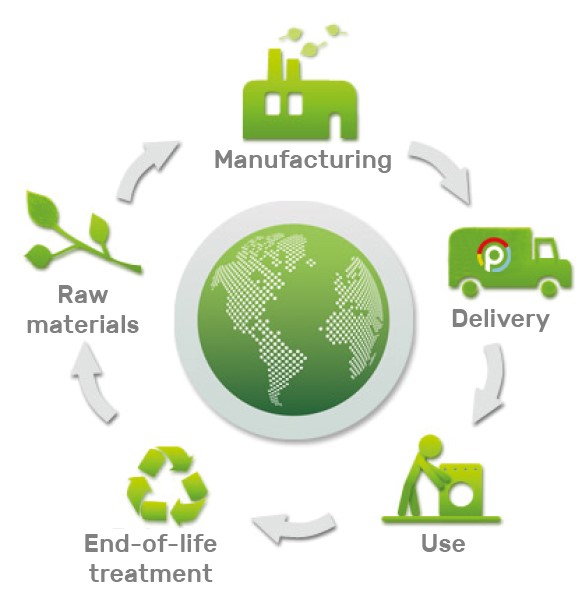 TPE is the material that requires the least energy when transformed gaskets.
With a 20% lower density compared to other elastomers, TPE reduces energy consumption.
With TPE you choose :
less energy when supplying the raw material
less energy for production and extrusion
less energy for your profiles transport
less weight for your projects